This page is designed to help you ensure your submission is ready for and fits the scope of the journal.
Before submitting you should read over the guidelines here, then register an account (or login if you have an existing account)
About
The journal Laboratory Phonology is the official journal of the Association for Laboratory Phonology. It publishes reports on the scientific study of all phonological / phonetic aspects of spoken and signed language through scholarly exchange across disciplines, including all domains of linguistics (phonology, phonetics, syntax, morphology, semantics, pragmatics) as well as from related disciplines, including psychology, speech & hearing science, communication science, computer science, electrical & computer engineering, and other related fields.
The journal started in 2010. The first six volumes were published by De Gruyter Mouton. The articles in these volumes are freely available here.
The journal is supported with long-term funding provided by the
Open Library of Humanities
(OLH).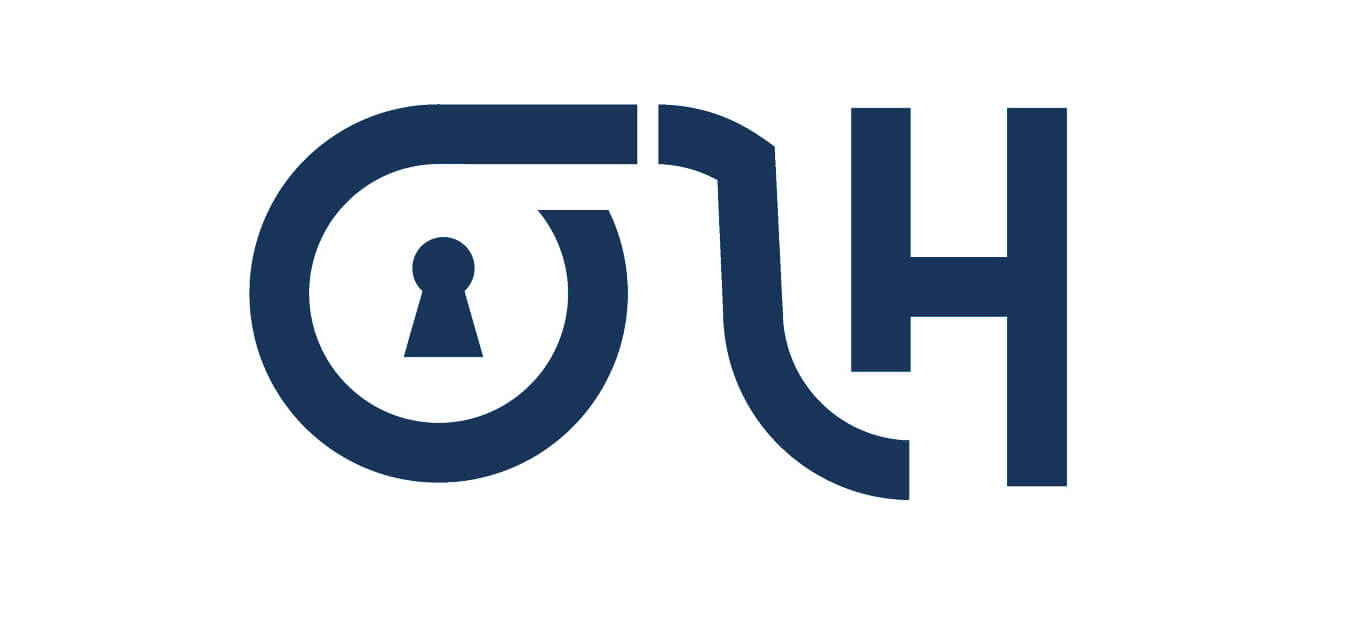 Focus and Scope
Laboratory Phonology is the official journal of the Association for Laboratory Phonology. It represents the scientific study of the elements of spoken and signed language, their organization, their grammatical functions, and their roles in speech communication. The journal publishes research on phonology from perspectives of all domains of linguistics (phonology, phonetics, syntax, morphology, semantics, pragmatics) as well as from related disciplines, including psychology, speech & hearing science, communication science, computer science, electrical & computer engineering, and other related fields. Readers of Laboratory Phonology are interested in phonological questions, within various theoretical frameworks, investigated with empirical methods.
Research in Laboratory Phonology is grounded in quantitative analyses of empirical data from diverse languages and from diverse types of populations (including infants and patient groups), obtained in (laboratory) experiments or from speech or signed corpora. The types of data include frequency counts; acoustic measurements; articulatory measurements; and reaction times, judgments and EEG responses elicited in comprehension and perception experiments. The journal publishes regular, independent articles as well as collections of articles focusing on specific research topics (e.g. Corpus-based approaches to the phonological analysis of speech; The origin and spread of sound change). Some of these collections grow out of workshops or from the biennial conferences of the association.
The journal started in 2010. The first six volumes were published by De Gruyter Mouton. The articles in these volumes are freely available here.
Submission Checklist
As part of the submission process, authors are required to check off their submission's compliance with all of the following items, and submissions may be returned to authors that do not adhere to these guidelines.


The submission has not been previously published, nor is it before another journal for consideration (or an explanation has been provided in Comments to the Editor).


Any third-party-owned materials used have been identified with appropriate credit lines, and permission obtained from the copyright holder for all formats of the journal.


All authors have given permission to be listed on the submitted paper and satisfy the Authorship Guidelines.


The mauscript is initially submitted in PDF format. An OpenOffice, Microsoft Word or Latex file must be submitted when the paper is accepted for publication.


The main body of the manuscript is fewer than 15,000 words. Please include the manuscript word count on the first page.


All DOIs for the references have been provided, when available.



Please incorporate all tables directly in the manuscript, following the flow of the text.



Figures/images have a resolution of at least 150dpi (300dpi or above preferred). Each file is no more than 20MB per file. The files are in one of the following formats: JPG, TIFF, GIF, PNG, EPS (to maximize quality, the original source file is preferred). Every image or figure should be numbered according its the position in the manuscript.


The text adheres to the stylistic and bibliographic requirements outlined in the Author Guidelines, which is found in About the Journal.


If the work is subject to an ethics assessment committee, the committee has approved this research.


Copyright Notice
Authors who publish with this journal agree to the following terms:
Authors retain copyright and grant the journal right of first publication with the work simultaneously licensed under a Creative Commons Attribution License that allows others to share the work with an acknowledgement of the work's authorship and initial publication in this journal.
Authors are able to enter into separate, additional contractual arrangements for the non-exclusive distribution of the journal's published version of the work (e.g., post it to an institutional repository or publish it in a book), with an acknowledgement of its initial publication in this journal.
Authors are permitted and encouraged to post their work online (e.g., in institutional repositories or on their website) prior to and during the submission process, as it can lead to productive exchanges, as well as earlier and greater citation of published work (See The Effect of Open Access).
Peer Review
All submissions are initially assessed by the General Editor, who decides whether or not the article fits the scope of the journal and is suitable for peer review. If it is, the manuscript is assigned to an Associate Editor, who, in collaboration with the General Editor, invites at least two independent experts to assess the article. Submissions are assessed for the whether they adress topics of relevance to Laboratory Phonology, are original, are methodologically sound, follow appropriate ethical guidelines, present results clearly, support their conclusions with relevant data, and correctly reference previous relevant work.
Authors may recommend or ask for the exclusion of specific individuals from the peer review process. The journal does not guarantee to use these suggestions. All reviewers must be independent from the submission and will be asked to declare all competing interests.
Laboratory Phonology utilizes a single-blind review process: reviewers know the authors' identities, but authors do not know the reviewers' identities.
Reviewers are asked to provide formative feedback, even if an article is not deemed suitable for publication in the journal. Reviewers are asked to finish their assessments within four weeks.
After the Associate Editor has received all reviews, (s)he will make a final decision on the manuscript, in collaboration with the General Editor. They will send a report to the corresponding author, which includes the text of the reviews. Reviewers will receive a copy of this report. If the final decision is that the article has to be revised, the authors are invited to submit a revised manuscript in a timely fashion. The revised submission is normally considered by the same Associate Editor, and, if it is again sent out for review, by at least one of the original reviewers who evaluated the original submission. In most cases, the review process for revised submissions is otherwise the same as for original submissions.
After a final accept or reject decision is made on the paper, all reviewers will be notified of the decision.
The journal is happy to accept submissions of papers that have been loaded onto preprint servers or personal websites, have been presented at conferences, or other informal communication channels. These formats will not be deemed prior publication. Authors must retain copyright to such postings. Authors are encouraged to link any prior posting of their paper to the final published version within the journal, if it is editorially accepted.
Members of the editorial team/board are permitted to submit their own papers to the journal. In cases where an author is associated with the journal, they will be removed from all editorial tasks for that paper and another member of the team will be assigned responsibility for overseeing peer review. A competing interest must also be declared within the submission and any resulting publication.
Reviewers are asked to provide comment on whether the submitted article:
The journal allows authors to deposit draft versions of their paper into a suitable preprint server, on condition that the author agrees to the below:
The journal strongly recommends that all authors submitting a paper register an account with Open Researcher and Contributor Identifier (ORCID). Registration provides a unique and persistent digital identifier for the account that enables accurate attribution and improves the discoverability of published papers, ensuring that the correct author receives the correct credit for their work. As the ORCID remains the same throughout the lifetime of the account, changes of name, affiliation, or research area do not effect the discoverability of an author's past work and aid correspondence with colleagues.
The journal encourages all corresponding authors to include an ORCID within their submitting author data whilst co-authors are recommended to include one. ORCID numbers should be added to the author data upon submission and will be published alongside the submitted paper, should it be accepted.
The journal strongly encourages authors to make all data associated with their submission openly available, according to the FAIR principles (Findable, Accessible, Interoperable, Reusable). This should be linked to a Data Accessibility Statement within the submitted paper, which will be made public upon publication. If data are not being made available with the journal publication then ideally a statement from the author should be provided within the submission to explain why. Data obtained from other sources must be appropriately credited.
As the traditional Materials and Methods section often includes insufficient detail for readers to wholly assess the research process, the journal encourages authors to publish detailed descriptions of their structured methods in open, online platforms such as protocols.io. By providing a step-by-step description of the methods used in the study, the chance of reproducibility and usability increases, whilst also allowing authors to build on their own works and gain additional credit and citations.
If research includes the use of software code, statistical analysis or algorithms then we also recommend that authors upload the code into Code Ocean, where it will be hosted on an open, cloud-based computational reproducibility platform, providing researchers and developers with an easy way to share, validate and discover code published in academic journals.
For more information on how to incorporate open data, protocols.io or Code Ocean into a submission, please visit our reproducibility page.
All listed authors must qualify as such, as defined in our authorship guidelines, which have been developed from the ICMJE definitions. All authors must have given permission to be listed on the submitted paper.
To ensure transparency, all authors, reviewers and editors are required to declare any interests that could compromise, conflict or influence the validity of the publication. Competing interests guidelines can be viewed here.
In addition, authors are required to specify funding sources and detail requirements for ethical research in the submitted manuscript (see Author Guidelines). All authors must confirm that they fit the definition of an author (see Authorship Guidelines), during submission.
In accordance with guidelines from the Committee on Publication Ethics (where applicable), the Press handles different kinds of error. All articles have their proofs checked prior to publication by the author/editor, which should ensure that content errors are not present. Please contact the journal if you believe an article needs correcting.
Post-publication changes to the publication are not permitted unless in exceptional circumstances. If an error is discovered in a published article then the publisher will assess whether a Correction paper or Retraction is required. Visit our Correction Policy page for more information.
Appeals, complaints, or allegations of misconduct will be taken with utmost seriousness, regardless of whether those involved are internal or external to the journal, or whether the submission in question is pre- or post-publication. If an allegation is made to the journal, it must also be passed on to the publisher, who will follow guidelines from the Committee on Publication Ethics (COPE) on how to address the nature of the problem.
Should an individual wish to submit an appeal, complaint or raise an issue of potential misconduct regarding the journal or its content, they should first read the full Appeals, Complaints, and Misconducts policy and then contact that editor in chief and/or the publisher to explain their concerns.
The journal does not tolerate abusive behaviour or correspondence towards its staff, academic editors, authors, or reviewers. Any person engaged with the journal who resorts to abusive behaviour or correspondence will have their contribution immediately withdrawn and future engagement with the journal will be at the discretion of the editor and/or publisher.
Licences
Laboratory Phonology allows the following licences for submission:
CC BY 4.0 - More Information


Attribution — You must give appropriate credit, provide a link to the license, and indicate if changes were made. You may do so in any reasonable manner, but not in any way that suggests the licensor endorses you or your use. No additional restrictions — You may not apply legal terms or technological measures that legally restrict others from doing anything the license permits.
Publication Fees
Authors publishing in Laboratory Phonology face no financial charges for the publication of their article. Authors from institutions that already have an OLH membership will have the full Article Processing Charge (APC) covered by the consortium of libraries participating in the Open Library of Humanities (OLH), ensuring long-term sustainability. We recommend that authors from non-member institutions ask their libraries to support OLH with annual contribution that will cover any current/future publication in the journal. Should a submitting/corresponding author be from an institution that already has an OLH membership, please indicate it accordingly when submitting your paper.
Authors from OLH non-member institutions that have access to funds earmarked for APCs (via a research grant or through their institution) will be asked to use those funds to cover the £450 APC of their publication in Laboratory Phonology. Authors without access to such funds will be asked to request a waiver through the submission system. This full APC waiver will then be logged against the submission.

The APC covers all publication costs (editorial processes; web hosting; indexing; marketing; archiving; DOI registration etc.) and ensures that all of the content is fully open access. This approach maximises the potential readership of publications and allows the journal to be run in a sustainable way.

If you do not know about your institution's policy on open access funding, please contact your departmental/faculty administrators and institution library, as funds may be available to you.

Shortly after publication, authors that have not already requested a waiver from OLH will receive an APC request email along with information on how payment can be arranged. If the APC situation has changed since submission to publication, an APC waiver can also be requested at this point.

If you have any questions, please email paula.clementevega@openlibhums.org.

Publication Cycle
The journal is published online as a continuous volume and issue throughout the year.
Special collections of articles are welcome and will be published as part of the normal issue, but also within a separate collection page.
Sections